Let's Preserve the Most Important Ball Of All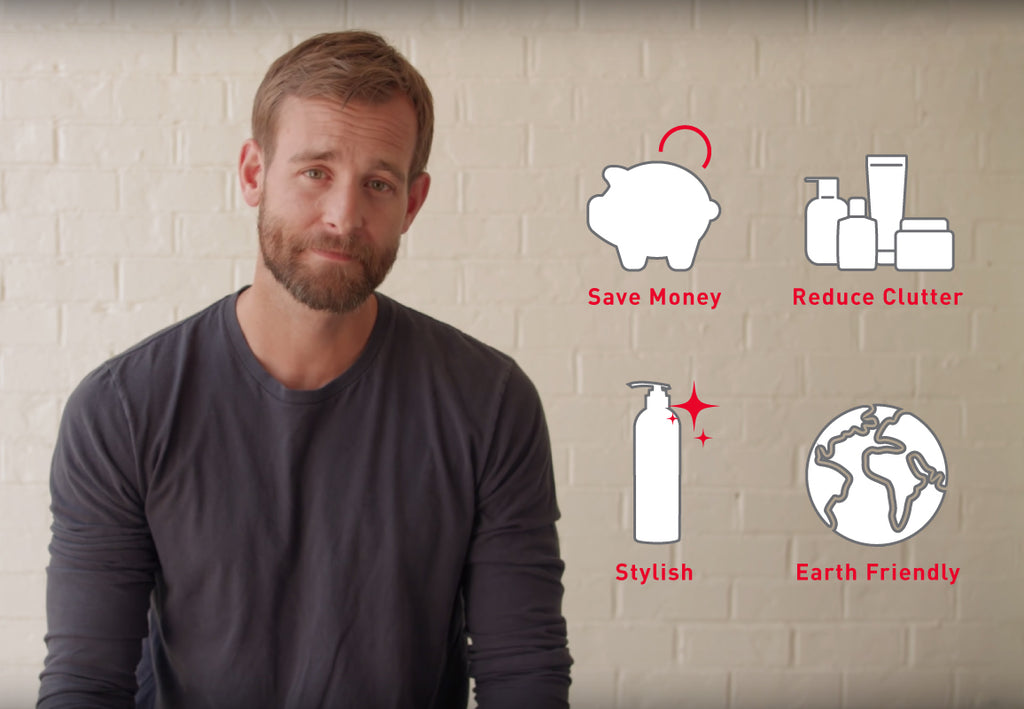 Why do we make packaging that lasts forever...

For products we use up and throw away?
If we can't change now...

by 2050, the oceans will contain more plastic than fish.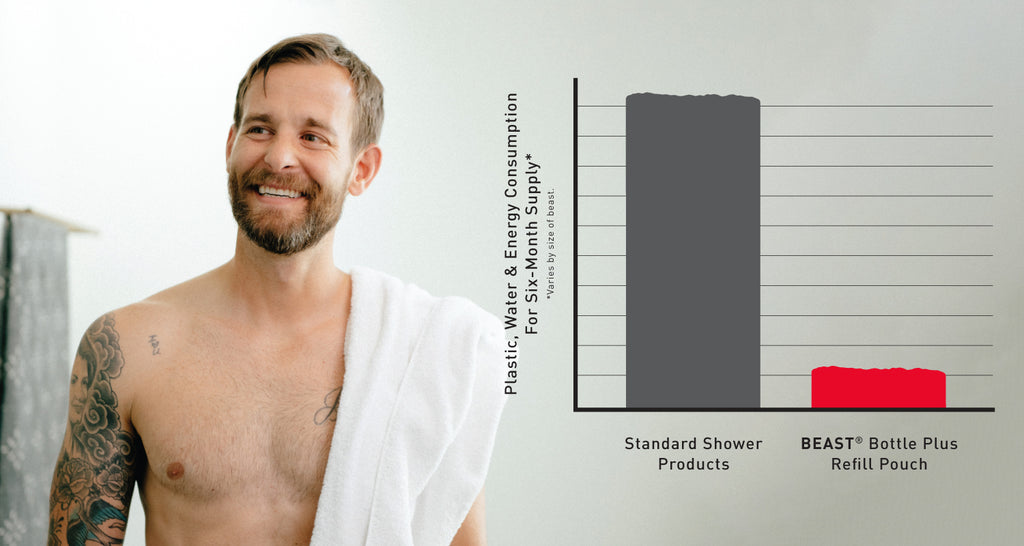 Help Leave Plastic Behind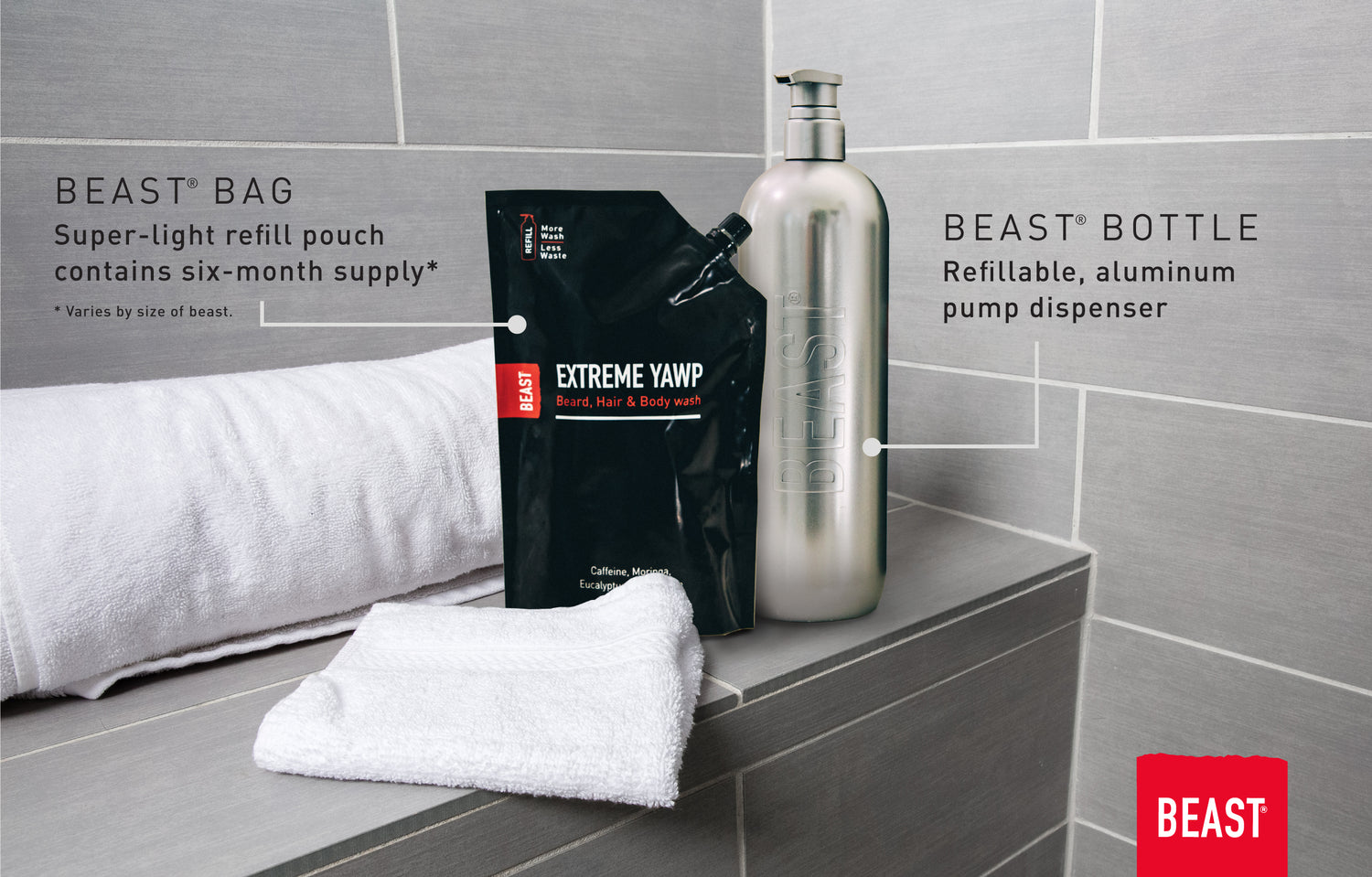 Introducing
Beast Bottle™ +
Reduced Plastic Refill Pouches
At Beast Brands, Inc., we create better personal care products for beasts of all kinds.